Rusty first spoke at Harvard on the changing world of marketing & PR at the age of 23.  
He is a dynamic speaker who uses humor and targeted examples to challenge assumptions about thought leadership, showing audiences how to build authentic personal brands focused on impact, not ego. 
His keynotes are highly reviewed for a mix of story-telling, candor and practical, put-it-into-action-next-week guidance – showing leaders how to make an impact and build trust in an increasingly skeptical world – and have a lot of fun along the way.  
Rusty often hears from leaders who walked in the door to his presentation with the belief that building thought leadership was an exercise in ego that they left the room not only convinced that they absolutely had to dive in, but also that they were comfortable doing it based on the tangible, evidence-based roadmap it provided them. 
If you'd like to hear that same kind of feedback, contact Rusty about how he can give value to your audience!
Speaking Endorsements
Bold and transformational."

Steve Forbes

Chairman & Editor-in-Chief, Forbes Media
Rusty is an engaging and terrific speaker! I invite him back year after year, because course attendees rave about his talks."

Dr.Julie Silver

Physician, Researcher & Director of Multiple Harvard Medical School CME Courses
Rusty's presentation on Authority Marketing was relevant and timely for our group of entrepreneurs.  In a post-Covid world, being unique and standing out from the crowd is harder than ever.  Thanks Rusty, for teaching us how to have our own bit of unique real estate on the Internet, and how to build a captive audience of potential customers for our businesses!"

Paul Smith

EO New York City Learning Chair
Rusty's insight into thought leadership and Authority Marketing was such a great addition to our symposium. His energy kept attendees captivated and his tips provided practical takeaways for marketing practitioners. Attendees have immediately put his ideas into practice and been rewarded with demonstrable results. He would be a tremendous value add to any speaking lineup!"

Laura Shields

Associate Director, Oregon State University
For over a decade Rusty has been my trusted advisor in creating authoritative messages that change the world!"

Sally Hogshead

New York Times bestselling author & creator of the Fascinate System
Contact
For Interviews
General
Contact Rusty's speaking bureau:
The Power of Personal Branding ~ EO Alchemy
The Authority Advantage: Building Thought Leadership Focused on Impact, Not Ego
Leaders are operating in an increasingly skeptical world, a new reality backed up by a 2022 Gallup study which shows trust in institutions & businesses is at an all-time low.  But while your audience may no longer trust your company, they are willing to trust YOU, if you are visible to them in an authentic, mission-driven way. 
Based on a proven framework that Steve Forbes calls "bold and transformational," this presentation will show attendees how to:
Build a meaningful, authentic personal brand that operates as an on-ramp back to their company & positions them to make a bigger impact
Conduct an online brand audit and make intentional changes to ramp up visibility and impact to drive business goals
Focus their content marketing efforts on best & highest use to build intentional relationships with clients, strategic partners, talent and others
Have a lot of fun along the way
Authority Marketing: Growing Thought Leadership With Your Personal Brand
While your competitors focus on building their corporate brands – a process that takes more time, money and resources – you can make a much larger impact by instead focusing on your own thought leadership – what we call Authority Marketing. This presentation walks through the changing media landscape and how to use 10 steps to build a meaningful Authority brand to build your business and make an outsized impact with your message.
YPO, WPO & EO Learning Events & Forum Presentations
Rusty loves delivering learning events for YPO, WPO & EO chapters and forums around the country. For chapter-wide events, Rusty typically delivers either a keynote-style presentation or a longer workshop and, for forum presentations he conducts preliminary online brand audits and helps members build a roadmap to take control of their personal brands and online reputations.
High Velocity Brands: 10 Ways to Accelerate Your Brand's Flywheel
In business nothing is worth more than a well-respected brand. It makes clients excited to refer, leads motivated to pursue working with you and acquirers eager to give a larger multiple on your value. Yet few people know what a brand is, let alone how to build one. This keynote presentation shows audiences how to synchronize the three sections of their brand's flywheel and accelerate it's velocity with proven strategies, from content marketing to personal branding.
Mastering the New Media Landscape
We have entered a new media environment, one in which every individual and brand is a media outlet, whether they know it or not. Those who embrace the opportunity to build a direct connection with their audience will prospect in the new media landscape while those who wait will fall behind. This keynote will show the audience why thinking more like a member of the media than a marketer is the key to growing a larger platform in the modern media landscape.
Keynotes customized to your audience
Most of Rusty's keynote speeches & workshops are designed specifically for the audience's needs, so if you have a certain topic in mind, please email him to talk more about it.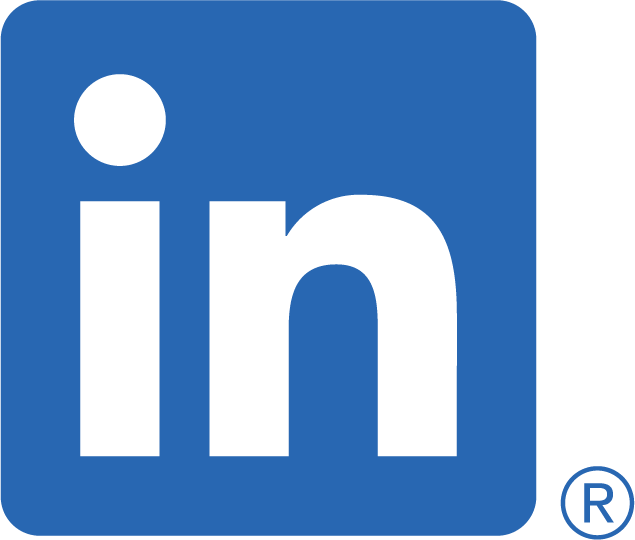 The Twitter Playbook
Sign up below to get a free copy of The Twitter Playbook, an e-book written by Rusty Shelton and Paige Velasquez Budde that will give you a clear idea of how to build a great Twitter presence.